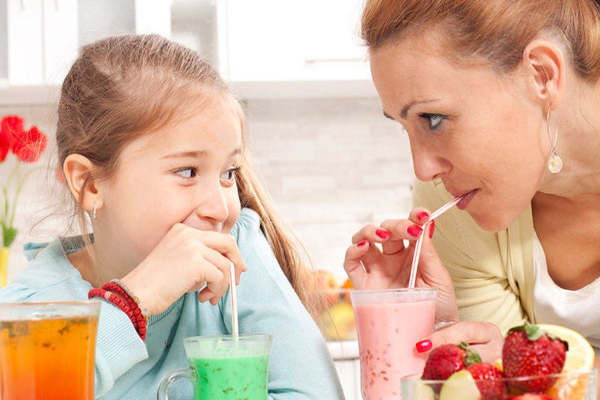 How to Raise Healthier Children in the UAE
A parent's number one priority is the safety and well being of their children. According to a study conducted in 2012 it is often difficult to raise children when you are an expat living in a foreign country. This unfortunately seems to be the case in the UAE's cosmopolitan environment as well.
How can parents across the country make sure their kids get a happy, healthy upbringing? Following these simple guidelines could help do just that.
Limit the junk and eat as fresh as possible.
There is a common misconception that it is impossible to eat healthy in the UAE. This is simply not true! Although organic and fresh produce is not easily available, a little creativity and ingenuity will help you find the fresh ingredients you need to prepare a balanced healthy diet for your kids.
 We need to include a para on adding to kids diet healthy snaks, replacing juices with natural organic fruit shakes and juices (something that referes to the products they sell because the organic stores is their direct competition)
Try the organic sections in the large supermarkets or even some of the organic stores across the country. Many of the Emirates also host farmer's markets in support of the local farms and this can be a great way to purchase fresh vegetables and fruit.
Another idea would be to plant a small vegetable garden at home. Tomatoes, leeks and chilies are some of the plants that thrive in the desert sun and would make a good and healthy addition to your meals.
Limiting or eliminating junk food from your children's diet is an important part of maintaining a healthy lifestyle for them. Junk food is full of saturated fats and sugar and other than used as an occasional snack on the weekend, should not have a permanent presence in your children's every day diet.
Put away the devices and have more playtime!
The constant hot weather seems to be a regular complaint amongst parents when it comes to keeping their kids more active. Even though this may make playtime more of a challenge, there are ways to get around it. Activities like swimming and a host of other sports often have indoor facilities and can be enjoyed even in the peak of summer.
Letting kids play games online or watch TV can often be a quick source of respite for the exhausted parent. Unfortunately constant exposure to devices can be really harmful to your kids. As with everything moderation is key, so instead of banning these items, reward kids for helping out with chores and finishing their homework by allowing them an hour of TV time.
Adding some fun and educational games on their devices is also a great way of keeping kids occupied in an informative way. Remember the emotional and intellectual wellbeing of your children are just as important as keeping them healthy physically.
Last but certainly not least; maintaining an emotionally stable environment at home for children to be raised in can be essential to their proper development. Tension at home can be damaging to a child's self esteem and result in behavourial problems.  Happy children are most often the healthiest.